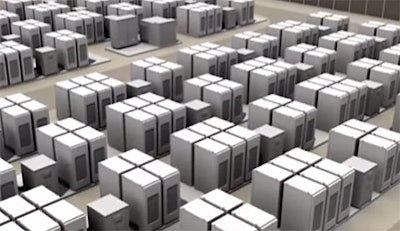 DUBAI, United Arab Emirates (AP) -- Civil aviation investigators in the United Arab Emirates say the crash three years ago of a United Parcel Service plane was caused by a fast-moving fire that began in cargo containing lithium batteries.
Similar lithium-type batteries have been the subject of fire-related probes on the Boeing 787 Dreamliner. The entire 787 fleet was grounded for about three months earlier this year.
Wednesday's report by the UAE's General Civil Aviation Authority says investigators found "with reasonable certainty" that the blaze in the UPS crash began in cargo containing lithium batteries. That caused a chain-reaction and the blaze spread on the Boeing 747-400.
But the report says it cannot pinpoint the factors that sparked the fire.
The jet crashed Sept. 3, 2010, after the cockpit filled with smoke. Both pilots were killed.
---
More from MBTMag.com
NLRB Picks Pledge Fairness, Despite Union History
U.S., India Renew Efforts To Boost Bilateral Ties
Explore more news here.