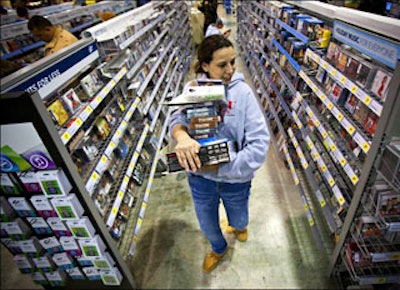 WASHINGTON (AP) -- Americans are more confident about the economy than at any time since July 2007, a survey found, suggesting consumers will spend more and accelerate growth in the months ahead.
The University of Michigan said Friday that its final reading of consumer sentiment in July was 85.1. That's up one point from June but nearly 13 points higher than a year ago.
Rising home prices and steady job gains are boosting household wealth and income. The proportion of Americans who expect their inflation-adjusted incomes to rise in coming year is greater than at any time since late 2007, the survey found. And the percentage of Americans who say their home values have risen is also at a six-year high.
Consumer confidence is closely watched because their spending accounts for 70 percent of growth.
The University of Michigan polls roughly 500 people throughout the month and issues two readings. Americans' expectations for future growth dipped, while their assessment of current conditions improved.
Consumers have been resilient despite paying higher taxes this year. Their spending growth likely slowed in the April-June quarter after rising at the fastest pace in two years in the first quarter.
But with hiring solid and confidence rising, most economists forecast consumers will step up spending and help propel economic growth later this year.
---
More from MBTMag.com
Feds: Halliburton Agrees To Plead Guilty In Spill
U.S. Proposes Rules For Safer Imported Foods
Toyota Top-Selling Automaker Despite China Slump
Explore more news
here
.