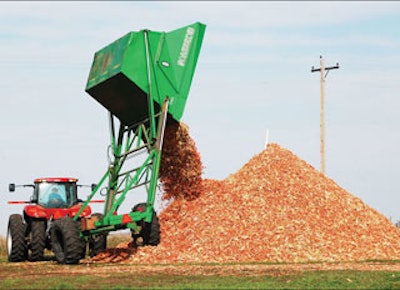 DES MOINES, Iowa (AP) -- The Iowa Renewable Fuels Association says the state has set a record for biodiesel production.
The industry group says Iowa's plants produced 56.7 million gallons of biodiesel during the second quarter of 2013. The plant's production of 99.5 million gallons during the first six months also was a record.
The group says Iowa Department of Revenue records show nine of Iowa's 12 biodiesel plants reported production.
The fuels association credited the federal renewable fuel standard and the reinstatement of federal biodiesel blender tax credits for the increased production.
Biodiesel is primarily produced from soybeans.
Iowa has 41 ethanol refineries, which produce the fuel from corn.
---
More from MBTMag.com
China's Imports, Exports Rebound In July
Ark. Mower Firm Expands To Multi-Terrain Vehicles
Retailers See Slow Start To Back-To-School Season
Explore more news
here
.