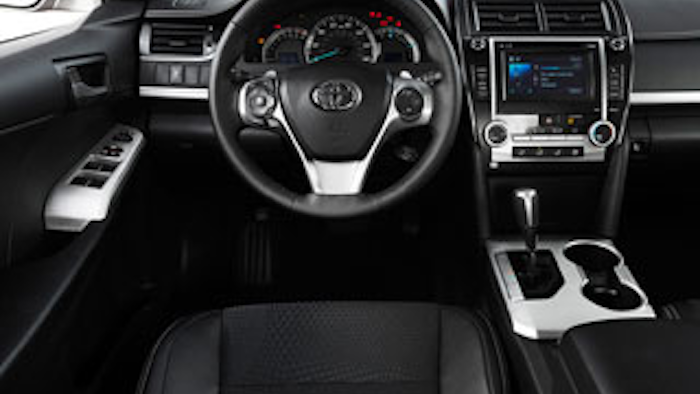 DETROIT (AP) -- A top executive says Toyota intends to keep the Camry as the top-selling car in America this year.
Senior Vice President Bob Carter tells industry analysts that it's important to Toyota to have the nation's favorite car.
The midsize Camry has been the top-seller for 11 straight years. Carter says Toyota intends to sell more than 400,000 this year. But the car is facing increased competition from Honda's Accord, Ford's Fusion and Nissan's Altima.
Carter told a J.P. Morgan auto conference in New York that Toyota has raised discounts on the Camry, but most competitors offer even higher incentives.
He also says the reworked Corolla compact will hit showrooms around Labor Day. A version will get 42 miles per gallon of gas on the highway.
---
More from MBTMag.com
Mexico Proposes Private Firms In Oil Industry
Whirlpool Buying Hefei Sanyo Stake For $552M
Judge Dismisses Pension Fund Suit Against HP, Hurd
Explore more news
here
.