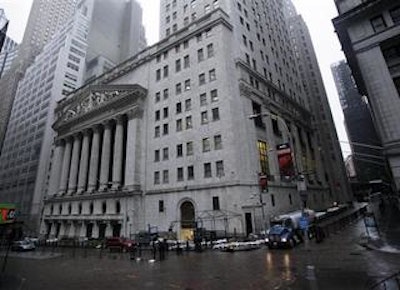 Hurricane Sandy has, without a doubt, already caused an enormous toll on human life and businesses alike. As with all major events, it is important to track the road to recovery. This is where, for the time being, Manufacturing Business Technology will compile news about Hurricane Sandy, its aftermath, and how that will affect American manufacturing. This will be consistently updated as more news arrives, so check back often.
Update — Thursday, November 1, 2012 at 1:15 PM
Most major automakers reported sales increases in October despite losing at least three days of business to the punishing rain and wind from Superstorm Sandy.
Toyota said its sales rose almost 16 percent for the month, while Volkswagen reported another strong month with sales up 22 percent. Honda sales slowed from double-digit growth earlier in the year to 8.8 percent, while Chrysler sales rose 10 percent, General Motors was up 5 percent and Ford rose slightly.
Of major automakers, only Nissan reported a decrease, 3.2 percent, as Sandy pounded the Northeast, the company's top-performing region.
Yet the results show that Americans continue to buy new cars and trucks at a strong pace. Chrysler predicted an annual sales rate of 14.7 million for the U.S. industry in October, making it one of the year's strongest months. Auto sales ran at an annual rate of 14.3 million through September.
Update — Friday, November 2, 2012 at 9:25 AM
Verizon says the effects of Superstorm Sandy on its fourth-quarter earnings could be "significant."
Verizon Communications Inc., whose downtown Manhattan facilities were flooded and are still without power, said Friday it is working to restore communications services to customers affected by the storm.
Update — Friday, November 2, 2012 at 9:40 AM
The massive storm that started out as Hurricane Sandy slammed into the East Coast and morphed into a huge and problematic system, killing at least 92 people in the United States. Power outages now stand at more than 3.8 million homes and businesses, down from a peak of 8.5 million. Here's a snapshot of what is happening, state by state.
Update — Friday, November 2, 2012 at 4:05 PM
Four days after Superstorm Sandy socked the East Coast, the oil market assessed the landscape and found plenty to worry about. Oil closed Friday at its lowest point in almost four months.
Update — Tuesday, November 6, 2012 at 10:40 AM
Weather experts say that a new storm that threatens to complicate Hurricane Sandy cleanup efforts on Wednesday now looks like it will be weaker than expected.
 Update — Thursday, November 8, 2012 at 3:10 PM
The number of people seeking unemployment benefits fell last week by 8,000 to a seasonally adjusted 355,000, a possible sign of a healing job market. But officials cautioned that the figures were distorted by Superstorm Sandy.
Update — Friday, November 9, 2012 at 9:45 AM
In the days since Superstorm Sandy, an alarming prediction has flashed across the Internet: Hundreds of thousands of flood-damaged vehicles will inundate the nation's used-car market, and buyers might not be told which cars have been marred.
Not true, according to insurance-claims data reviewed by The Associated Press.