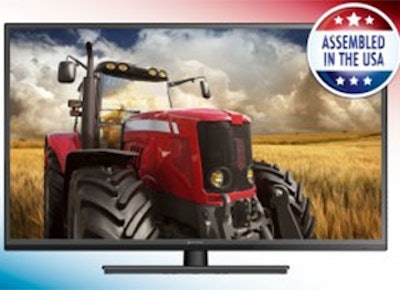 WINNSBORO, S.C. (AP) — A company that makes televisions is moving a plant from China to South Carolina, bringing 500 new jobs.
South Carolina Gov. Nikki Haley announced the $7.5 million Element Electronics plant Thursday. The plant will be located in Winnsboro inside a building that's been vacant for several years. Production should start in December.
Element Electronics says it will make flat-screen televisions at the plant. Officials say they picked Fairfield County because it is close to major distribution centers for Wal-Mart, Target and shopping channel QVC.
The company will be given job creation credits and a rural infrastructure grant of $1.3 million.
---
More U.S. job creation in this week's headlines:
GE Adds Jobs In IL, OH Lighting Plants
PA Shale Drillers Says More Help Wanted
Jack Daniel's Prepares For Its Largest Expansion
Pointe Coupee Fertilizer Plants Move Forward
Unilever To Expand KS Margarine Plant
Steel Fab Plans VA Operation, 50 Jobs
KY Catalytic Converter Plant To Bring 50 Jobs
5 Quick Questions With SC Commerce Secretary Bobby Hitt