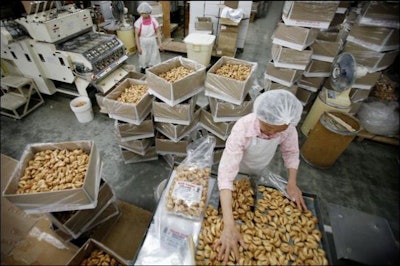 SEATTLE (AP) -- A 55-year-old man's left arm was severed Thursday in an industrial accident at a Seattle fortune cookie company.
Kyle Moore of the Seattle Fire Department says the arm was severed after the man became stuck in a machine up to his chest.
Moore told The Seattle Times (http://is.gd/D21PJF ) medics found the man conscious and alert but in a lot of pain at the Tsue Chong Co. in Seattle's Chinatown International District.
Firefighters freed the man and brought him to Harborview Medical Center, along with his severed arm. Moore says they don't know if doctors will be able to reattach the limb.
State Department of Labor & Industries spokeswoman Elaine Fischer says safety inspectors were at the scene and will investigate what happened. She says the fortune cookie plant doesn't have a history of safety violations.