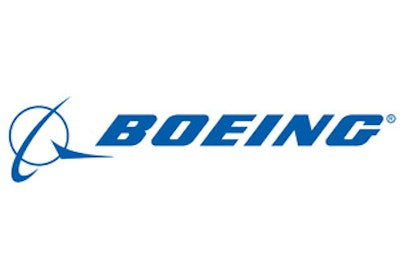 JEFFERSON CITY, Mo. (AP) -- Missouri's bid for a Boeing assembly plant could include more than $1.7 billion of incentives over two decades if the airplane manufacturer adds thousands of jobs, according to new information about the proposal released Tuesday.
The details of Missouri's potential incentives package were provided to The Associated Press by Gov. Jay Nixon's office as lawmakers were preparing to hear public testimony about the plan during a special session. Nixon's staff also distributed the packets of information to lawmakers.
Missouri is one of several states competing to build Boeing's next-generation 777X commercial aircraft after union members in Washington state rejected a proposed contract that sought concessions. Nixon called lawmakers into a special session with the goal of approving a package of incentives for Boeing by Dec. 10.
Missouri's proposed incentives are based largely on job creation — meaning the more people Boeing hires, the more incentives it gets. The company already employs about 15,000 people in Missouri and makes military aircraft in the St. Louis area.
If Boeing were to add 2,000 jobs in Missouri for its commercial passenger jet, the company could get an aggregate of up to $435 million of state incentives by 2040. An additional 4,000 jobs could yield nearly $871 million of incentives; 6,000 jobs could result in up to $1.3 billion of incentives; and 8,000 jobs could result in as much as $1.74 billion of state incentives, according to several scenarios analyzed by the governor's office.
The analysis by Nixon's administration assumes the employees would be paid an average of $95,000 starting in 2018 with an annual pay raise of 3 percent.
All the scenarios assume that Missouri would reap more in new tax revenues than it would give away in incentives.
The projections by Nixon's administration show a net financial benefit to the state of $264 million by 2040 if Boeing were to add 2,000 jobs in the state. That rises to a net benefit of $550 million if Boeing adds 4,000 jobs; nearly $832 billion for 6,000 jobs; and almost $1.1 billion for 8,000 jobs.
Nixon also said Tuesday that construction labor councils in the St. Louis area had reached an agreement that could help Missouri's bid.
House Minority Leader Jake Hummel, D-St. Louis, told the AP that labor unions had agreed to a shift schedule that would reduce the amount of overtime hours required to build Boeing's commercial airplane facilities. Hummel said the scheduling plan also would allow the facilities to be built more quickly.