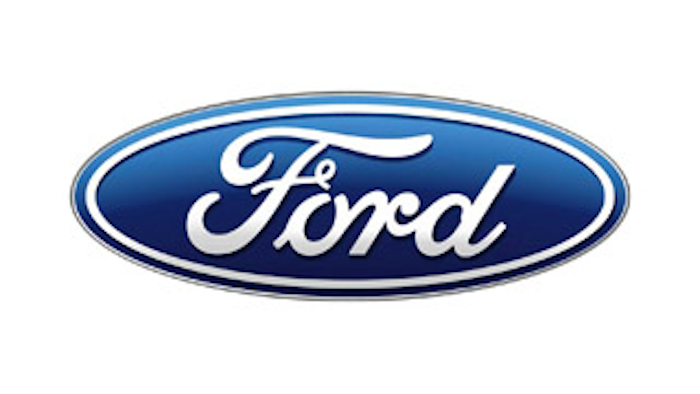 LOUISVILLE, Ky. (AP) — Kenethe Brown knew she was a bit rusty when she returned to work at a Ford Motor Co. plant that had been idled in late 2010 for massive renovations.
So the 12-year assembly line worker went through simulated training sessions, preparing to resume an auto career she hopes will take her to retirement.
"It helped me quite a bit because I had to re-familiarize myself with using hand tools and doing my hand-eye coordination," she said Tuesday as the automaker showed off its training centers that have prepped a beefed-up work force to make the redesigned Escape compact sport utility vehicle.
Now, the 46-year-old Brown is training fellow workers before production begins next week. The vehicles are expected to start reaching dealers' showrooms in late May.
Both newcomers and veteran Ford workers alike are going through training on what Ford calls the most modern tools in the auto industry. The automaker said the state-of-the-art tools are quieter and more reliable, and provide more consistent results for even simple tasks like tightening nuts and bolts.
Each employee will spend at least 40 hours in the training center, said John Savona, manager of Ford's Louisville Assembly Plant. Workers also face strict time expectations.
"They have to do it in a certain amount of time or they get an alarm, just like they're going to experience when they're building production customer units," he said.
Ford invested $600 million to renovate the 3.2-million-square-foot plant, which features new body, paint and trim assembly lines.
The plant had built the Ford Explorer for decades, but production of that mid-size SUV has shifted to a Chicago plant.
Production at the sprawling Louisville factory shut down in December 2010 to make way for the remodeling and retooling. The plant had about 1,100 hourly workers on one shift when it was idled. It is reopening with about 3,000 production workers filling two shifts. Some are new hires, but many have come from Ford plants that were shuttered or hit by layoffs.
The automaker plans to hire a third crew sometime in the last half of 2012, adding another 1,300 hourly workers. Most of them will be new hires, the company said. That would be about 4,500 workers by the end of the year, including salaried employees.
Steven M. Stone, the UAW chairman for the Louisville Assembly Plant, said he's seen plenty of ups and downs at the plant, but said "this is one of the brightest times we've had."
The plant has a solid future that will allow Ford workers who have shuffled from one plant to finally settle down, he said.
"They'll be able to retire out of this building without moving their families again," Stone said.
The renovations will enable the plant to build the new Escape and other different vehicles at once, but Ford officials haven't discussed any other models.
Ford will get $240 million in tax incentives from Kentucky and local governments over the next decade for the Louisville Assembly Plant renovation. Top Ford officials have said the jobs might not have been created without the incentives.
The Louisville plant is Ford's latest to undergo a transformation.
The company spent about $550 million to renovate its Michigan Assembly Plant in Wayne, Mich., where the Focus is produced. The Michigan plant previously made the Expedition and Navigator sport utility vehicles, but production of those models was shifted to the Kentucky Truck Plant in eastern Louisville. That Kentucky facility also makes F-series Super Duty pickups.
The truck plant in Louisville employs about 4,000 employees.
While she was laid off, Brown went back to school and got her bachelor's degree in business administration. She's now working on a master's degree in organizational leadership, but she's glad to be back at the assembly plant
"I feel blessed that I have a job," she said. "I tell everyone that you never know what you miss until it's gone."