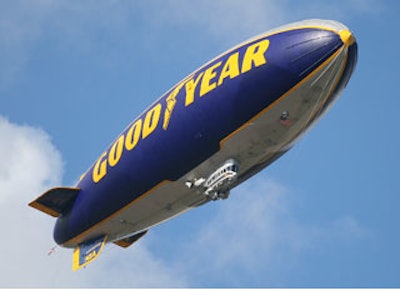 AKRON, Ohio (AP) -- French workers trying to save their tire-making jobs sued Goodyear in its hometown Tuesday, seeking to block a plant shutdown and win $4 million in damages for more than 1,100 employees.
The class-action lawsuit was filed in Summit County Common Pleas Court against Goodyear Tire & Rubber Co. on behalf of workers at its factory in Amiens, France.
Robert Gary, an attorney who worked on the filing, said the labor dispute was taken to court in Ohio because corporate decisions affecting French workers were made in Akron.
Goodyear hasn't seen the lawsuit and won't comment, spokesman Keith Price said in an email.
The lawsuit said Goodyear has hurt worker pay, which is tied to production, by making fewer tires at the plant. The lawsuit also said the company has defied French court rulings in favor of the workers and has violated French laws requiring informing employees and consulting with them.
Goodyear has been trying to restructure or close its plant in northern France for five years in the face of a shrinking European car market.
The workers say Goodyear wants to shift the work to lower-cost China. Goodyear says the type of tires made at the French plant is for Europe and are no longer selling.
Worker protests at the plant erupted after efforts to find a new buyer fizzled. The most promising prospect, an American executive, sent a letter to the French government saying that the country's economic model is too worker-friendly and discourages investment.
The factory's closure was announced five years ago by Goodyear when workers refused to accept any layoffs. It will be at least 2014 before the French government intervention runs its course and the plant ultimately shuts down.
Goodyear earned $183 million last year, down from 2011 net income of $321 million.
In February, the company, in a move similar to its strategy in North America, said it will cut about 6 million tire units of high-cost capacity in Europe.