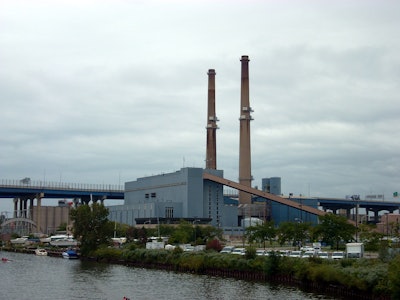 Milwaukee, Wisconsin — Four utility workers have been brought to safety after getting stuck on a platform about 150 feet above the ground at the We Energies plant in Milwaukee's Menomonee Valley.
A spokesman for the utility company said the workers were rescued late Monday after being stranded when an elevator traveling up a smokestack at the Valley Power Plant became stuck around 5 p.m. Milwaukee firefighters had earlier rescued a fifth worker who was in the elevator. No injuries were reported.
The four workers had taken shelter inside an enclosure on the platform while waiting to be rescued. They were trying to perform an environmental analysis of emissions at the plant.
The spokesman says the cause of the elevator malfunction hasn't been determined.