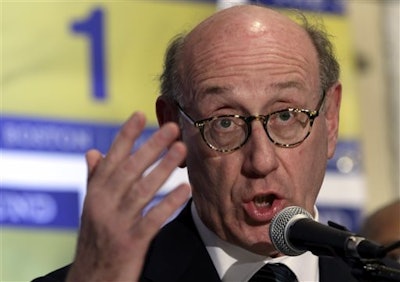 Detroit, Michigan — At least 38 people have died and 51 have been injured in crashes involving General Motors cars with defective ignition switches.
Attorney Kenneth Feinberg, who was hired by GM to compensate victims, updated the totals Monday.
Feinberg says he has received 239 death claims and 2,023 injury claims since August.
The fund so far has deemed a total of 89 claims eligible for compensation.
GM knew about faulty ignition switches in Chevrolet Cobalts and other small cars for more than a decade but didn't recall them until February. The switches can slip out of the "on" position, which causes the cars to stall, knocks out power steering and turns off the air bags.
Feinberg will accept claims until Jan. 31.