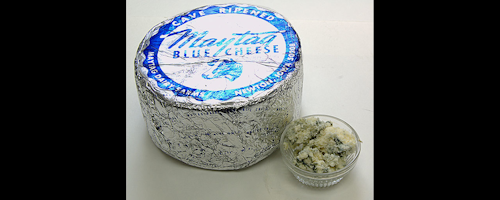 An Iowa dairy producer this week outlined plans to resume cheese production in the wake of a listeria scare earlier this year.

Maytag Dairy Farms in February recalled about 900 pounds of cheese — including versions of its "Maytag Blue" blue cheese — after state regulators found listeria contamination during routine testing. Retailers Whole Foods and Hy-Vee issued their own voluntary recalls the following month.

Maytag's Newton, Iowa, cheese plant was closed down in February, but company officials told the Associated Press that it would reopen early next year after "significant" renovations, pending an inspection by state agriculture officials.

"We're very excited and very optimistic," John Dannerbeck, chairman of the company's board, told the AP. "We are going to be stronger than ever."

The company recently described the listeria scare as "very isolated" but maintained that shutting down the Newton plant was "the prudent decision at the time."

Maytag added that its customers largely stood by the company and that its workforce of about 100 continued to receive their full salary and benefits during the plant's hiatus.

"We never had any doubt we would be back in business," Dannerbeck told the AP.

In the meantime, the company hopes to bolster its holiday sales with a new product, called La Petite Blue, produced in partnership with nearby Reichert's Dairy Air farm.