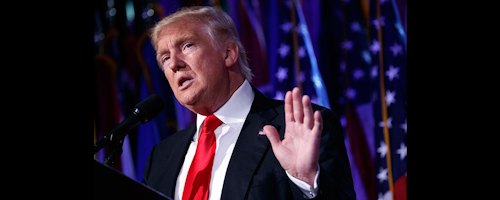 Republicans and Democrats in Congress broadly agree on the need to repair and upgrade the nation's roads, bridges and highways.

Disagreements about how to pay for those projects, however, scuttled efforts to produce a major, long-term infrastructure bill for years — and the disputes appear likely to continue under President-elect Donald Trump.

Trump last week called rebuilding "highways, bridges, tunnels, airports, schools, hospitals" one of his top priorities, but industry experts questioned the specifics of his plan and predicted it would fall short of what would be needed to complete those projects.

Trump's presidential transition website last week published a plan to invest $550 billion in infrastructure projects, but The Wall Street Journal noted that the plan did not detail where that money would come from.

The details, the Journal reported, could instead lie in a report from Peter Navarro, a University of California-Irvine public policy professor and Trump adviser.

Navarro's proposal, essentially, aims to fund $1 trillion in infrastructure projects through private sources.

Under the plan, investors would provide project capital in exchange for tax credits of up to 82 percent; the lost tax revenue, meanwhile, would purportedly be made up via taxes on contractors and construction workers' income.

"With the Trump plan, there is no need to create a new government bureaucracy to make infrastructure loans," Navarro wrote in the paper. "The private sector is well equipped to do so, provided enough equity is invested, and that is what the Trump plan provides."  

Critics, however, questioned the math on both ends of that equation.

They suggested that public dollars would still be needed for many projects, particularly because private investment is better suited to larger capital projects — which can more easily result in a profit — than to mundane maintenance such as road paving.

One option for larger private projects — toll roads — also proved to be unpopular and unprofitable in some cases.

Others, meanwhile, questioned whether construction worker income taxes would, in fact, generate enough revenue to offset the tax credits. Experts noted that because construction worker unemployment is relatively low, most are already paying income taxes.

"These are sort of formulaic numbers that you could come up with to present something that looks like a plan," Pat Jones, who heads private toll operators group the International Bridge, Tunnel and Turnpike Association, told the paper.