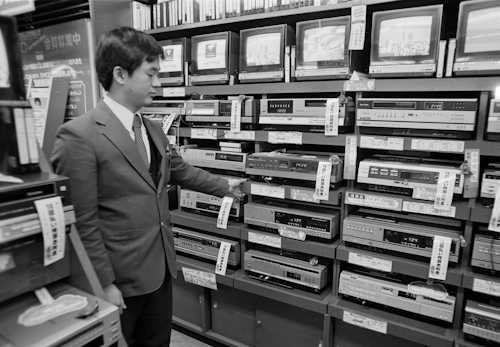 The era of the VCR is apparently about to come to an end.
Long after the video cassette recorder was replaced by the DVD player and its high-definition cousins, the Associated Press reports that the last company to manufacture them will stop doing so sometime this month.
Funai Electric Co. became the final company to make the VCR after fellow Japanese company Panasonic left the market several years ago.
It produced 750,000 of the machines last year, and although that was down from 15 million in 2000, officials told the AP that customer demand remained relatively healthy.
Funai's suppliers, however, increasingly ceased their VCR operations and made continued production at its factory in China impossible.
Officials said that a Funai subsidiary will sell the last of its VCRs and offer maintenance services for the machines for as long as possible.
Funai, meanwhile, plans to introduce a new machine that would allow VCR owners to convert their VHS tapes to digital formats.