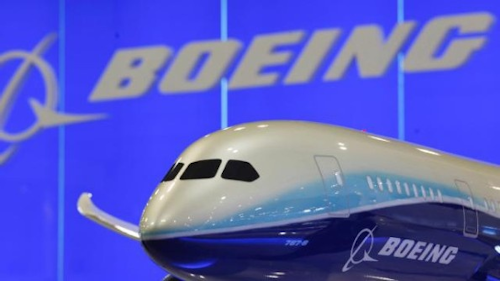 As the global air travel industry booms, aerospace titans Boeing and Airbus each took in record orders from airlines — and experienced subsequent backlogs in production.
The Wall Street Journal reports that both companies are currently in the midst of overhauling their operations with automation in order to accommodate even higher demand in coming years.

Chicago-based Boeing and France's Airbus manufactured a total of 1,352 passenger jetliners in 2015, the Journal reported — a number that's expected to climb to about 1,800 by 2020. That represents a 33 percent annual increase in production and the largest peacetime expansion in aviation history.

Both companies were forced to embrace technology in hopes of meeting those ambitious targets. New investments include factory robots — similar to those used for years in the auto industry — as well as drones for external inspections and exoskeletons that allow workers to lift larger equipment.

"The price point of technology in automation is coming down rapidly," Airbus COO Tom Williams told the paper. "So we are at the cusp of a point where we can do things in aerospace significantly differently from what we have done in the past."

Both companies expect the number of airplanes in service to double over roughly the next 20 years. Airbus and Boeing will compete for additional new customers this week at the Farnborough Air Show near London.