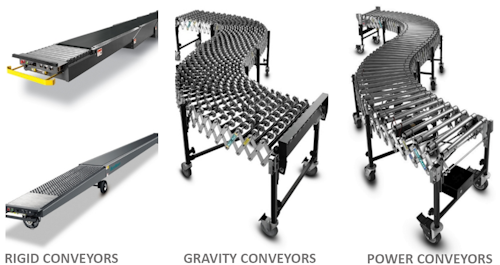 Jonesboro, AR – FMH Conveyors, a global leader in material handling equipment for fluid truck loading and unloading applications, today announced it is expanding its operations in Jonesboro, Arkansas. As part of the expansion, the company will begin construction on a new 195,000-square-foot manufacturing facility, and the $12.5 million investment will create 110 new jobs.
"FMH Conveyors has experienced tremendous growth over the past several years, and our success is greatly attributed to our commitment to meeting our customers' equipment and service requirements," said Mike Kachmer, president and CEO of Duravant, the parent company of FMH Conveyors. "We are investing accordingly to ensure the highest standards of quality and delivery for our customers, and we are excited to build upon the local talent, resources and partnerships available here in Arkansas."
FMH Conveyors is a member of the Duravant family of operating companies.  Duravant acquired their FMH Conveyors-Jonesboro business in 2012, which has been manufacturing products locally for over 30 years.
"FMH Conveyors is a world-class company that has had a presence in Arkansas for many years," said Governor Asa Hutchinson. "The fact they chose to expand their operations in Jonesboro is testament to the quality of the local, existing workforce.  We appreciate the significant investment FMH Conveyors is making in Arkansas and look forward to the company's continued success and growth."
FMH Conveyors designs, manufactures, installs and services a complete range of custom engineered conveyors for many of the world's largest e-commerce companies, retail stores, parcel service providers, distribution centers and manufacturers across multiple industries. 
"This expansion is great news for our community," said Mark Young, president and CEO of the Jonesboro Regional Chamber of Commerce. "We appreciate the continued investment in Jonesboro and our partnership with FMH Conveyors."