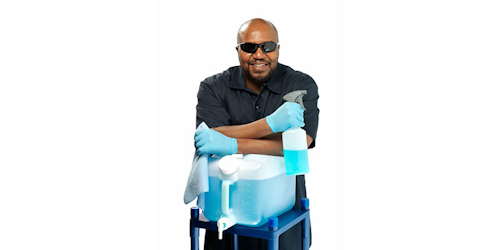 Toledo, OH - Impact Products, a manufacturer of safety products including protective eye gear, is honoring Workplace Eye Wellness Month, occurring in March of each year, with a series of tips and suggestions to promote eye safety.
Every 60 seconds, someone working in the U.S. injuries their eyes. This amounts to an estimated 2,000 eye injuries occurring each day and the financial burden, along with the personal suffering, can be staggering.
The average cost associated with an eye injury is nearly $1,500 but more serious injuries can cost as much as $300,000 per occurrence in lost production time, medical expenses, and insurance costs.
"What we know is that most of these eye injuries are preventable," says Jeffrey Gayer, Vice President of Product Development & Marketing for Impact Products, LLC.  "And this is why we are playing such an active role this year supporting Workplace Eye Wellness Month."
Among Gayer's suggestions are these steps employers and workers can take to protect the health of their eyes:
Know the hazards. Select eye gear based on the potential hazards in the workplace. Some eye gear is designed to protect eyes from chemical spills, others to defend against wood chips or particles that become airborne, and still others to shield eyes from ultraviolet light.
Select comfortable eye gear. Many workers refuse to wear protective eye gear because it is uncomfortable or they find it simply too unattractive to wear. Work with your staff to select eye gear that is not only comfortable, but good-looking. "If they like the way it looks, they are more likely to wear them."
Select  OSHA and ANSI approved eye gear: Both OSHA and ANSI (American National Standards Institute) have standards and guidelines to help employers and workers select the most durable, effective, and protective eye gear.
Select eye gear made of polycarbonate (PC): PC is used in airplanes and the face shields of astronaut helmets; this is a soft material that allows it to absorb energy from impact, is resistant to diluted acids, alcohols, grease and oil.
"It is also highly recommended to select eye gear with anti-scratch and anti-fog coatings," adds Gayer. "Not only do these coatings help protect vision, they help ensure that the worker will wear the eye gear, our primary goal."