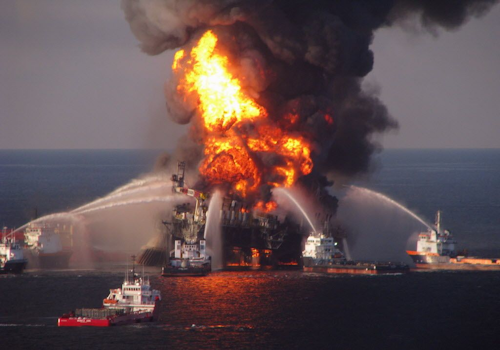 A New Orleans federal jury on Thursday found a former BP employee not guilty of a misdemeanor charge stemming from the company's disastrous 2010 Gulf of Mexico oil spill.

Robert Kaluza, who was working as a day supervisor on the Deepwater Horizon rig when it exploded – ultimately becoming the worst offshore oil spill in U.S. history -- faced up to one year in prison for violations of the Clean Water Act.

Prosecutors alleged that Kaluza ignored test results that should have flagged problems with the rig before the explosion.

Kaluza's attorney, however, responded that he was on the rig only temporarily and left decisions to more experienced personnel. He also blamed BP and the rig's owner for years of postponed maintenance.

Reports indicated that the jury reached a verdict in less than two hours.

"We're just pleased and thankful," Kaluza attorney Shaun Clarke told the Associated Press.

Night supervisor Donald Vidrine, who testified for the prosecution in Kaluza's case, faced the same misdemeanor charge and previously pleaded guilty. Prosecutors recommended 10 months' probation ahead of his sentencing hearing in April.

Kaluza and Vidrine originally faced manslaughter charges over the deaths of 11 rig workers in the April 2010 explosion, but those were eventually reduced to the single environmental charges.

Other BP executives and employees were largely acquitted of spill-related charges or reached plea bargains in the nearly six years since the disaster.

BP, however, will pay the largest civil settlement in U.S. history over its role in the spill.