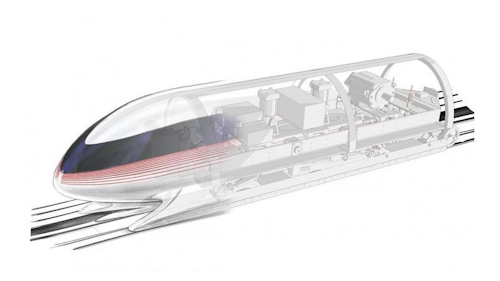 Graduate students from the Massachusetts Institute of Technology crafted the winning blueprint for a Hyperloop high-speed transportation vehicle at a design competition over the weekend.
More than 100 teams comprised of students or independent engineers from across the globe brought designs for Hyperloop pods to the SpaceX contest at Texas A&M University.
The Hyperloop, first proposed by SpaceX CEO Elon Musk in 2013, would place passenger pods in a vacuum-sealed tube and propel them at very high speeds using a system of fans and magnets.
Musk does not plan to commercialize the idea, but he invited other companies to advance his plans and urged students to design pods for the Texas A&M competition.
A panel of judges tabbed the MIT team as the winner, followed by teams from Delft University of Technology in the Netherlands, the University of Wisconsin, Virginia Tech and the University of California-Irvine.
Those teams will design small-scale prototypes to be tested on a one-mile track near SpaceX's California headquarters at the end of this summer.
Instead of mirroring Musk's design to cushion the pods on air, the MIT proposal placed powerful magnets over a conducting plate to create lift.
"The beauty of the system we designed is that it's completely passive, an elegant property that will make our pod very scalable," said team leader and MIT master's student Philippe Kirschen.