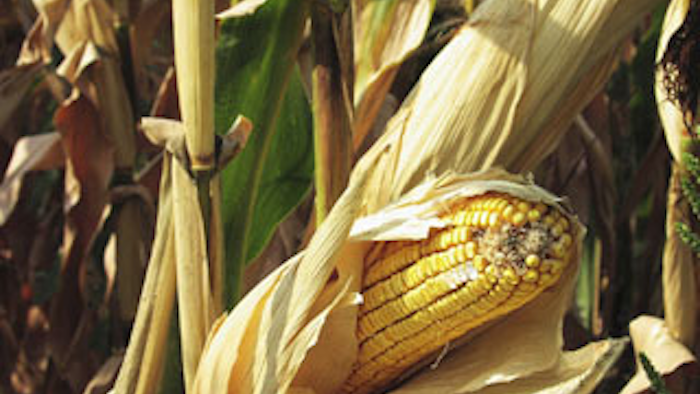 Genetically modified corn is steadily gaining prominence in the U.S. grain market, while China has lifted one of its ban on imports of modified seeds.
Now, agribusiness companies also have high hopes for introducing modified corn in India, which would establish a presence in the world's three largest nations.

The head of Monsanto India said last week the company has finished its trial harvest of genetically modified corn and should submit results to the government within a year. Indian officials would then determine whether the crop could be launched commercially.

India currently bans production of modified food crops, but the country now largely produces a modified form of cotton that transformed it from a net cotton importer to the world's second-largest exporter.

Prime Minister Narendra Modi also supports trials of genetically modified crops in an effort to bolster farm productivity. Monsanto officials said U.S. corn yields average nearly five times more tonnes per hectare than current Indian yields.
The final stages of Monsanto's trial coincided with reports that the number of grain elevators, mills and feedlots in the U.S. that plan to purchase Cargill modified corn dramatically increased since last summer, while Cargill also began selling another modified form to farmers in January.

More than 1,600 facilities now plan to purchase corn containing the Agrisure Duracade trait--up from 672 last summer--despite an ongoing ban in China. China lifted another ban on corn containing the Agrisure Viptera trait, and Cargill began selling those seeds to U.S. farmers earlier this year.

Syngenta AG developed both traits; a lawsuit filed against the Swiss company by Cargill and fellow agribusiness giant Archer Daniels Midland over China's since-lifted Viptera ban remains pending.

Proponents of genetically modified crops argue their higher yields and resistance to disease and environmental factors could be the key to resolving a projected food shortage in coming decades.

Critics, however, allege modified crops could spark a variety of environmental and public health problems, and some companies have responded. Earlier this month, chocolate giant Hershey's announced that, by the end of the year, its Hershey's Kisses and milk chocolate bars would not contain genetically modified ingredients.

Meanwhile, proponents hit a snag in Europe after members of the European Union voted to give individual nations the ability to ban modified crop cultivation--even if EU regulators approve individual crops.