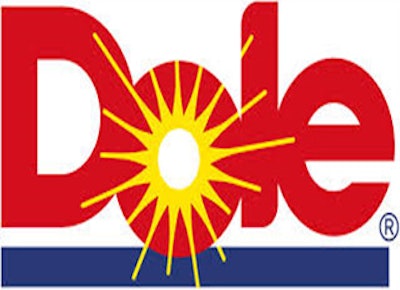 KANNAPOLIS, N.C. (AP) — The 91-year-old billionaire owner of Dole Food Co. said Tuesday he is committing $15 million a year in perpetuity to sustain a North Carolina research institute named after him devoted to improving human health through scientifically honed nutrition.
David Murdock's commitment to the institute is to keep it operating and advancing research long after he's gone. The money also will be used to attract top scientific talent to study the benefits of diets rich in fruits and vegetables, as well as the effects of good nutrition and lifestyle on longevity and health.
"I am searching the world over, particularly though the United States, (for) a great leader to head this Institute," Murdock said in a statement.
Murdock established the non-profit the David H. Murdock Research Institute in Kannapolis as the core laboratory facility at the North Carolina Research Center campus, which he founded in 2005 at the site of a giant Pillowtex textile factory that closed in 2003. That closure marked the state's worst-ever layoff, leaving 5,000 people jobless.
The campus is home to researchers from seven universities, companies like Monsanto and General Mills, and medical providers exploring how to advance human health, nutrition and agriculture.
Murdock's personal investment in the campus already exceeds $800 million, the statement said.
Last year, he gave the institute $50 million to help update lab equipment and develop independent research programs in diabetes and cardiovascular disease.
Murdock also is funding a long-term genomic study by Duke University scientists examining the leading causes of illness like hepatitis C, heart disease, obesity and osteoarthritis.
He ranked about half-way down the Forbes list of the 400 richest Americans released this week. The magazine said Murdock had a net worth of $3 billion led by his stake in Dole Foods, one of the world's largest fruit and vegetable producers.