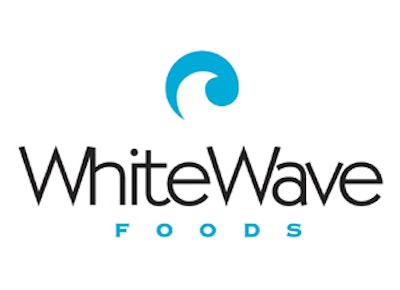 BROOMFIELD, Colo. (AP) — The WhiteWave Foods Co. said Friday that it filed plans for a secondary offering of 29.9 million shares of its stock currently held by one-time parent company Dean Foods Co. The company has granted the option to underwriters to buy an additional 4.5 million shares of stock.
The offering, if fully exercised, would sell Dean's remaining stake in WhiteWave.
Dean Foods spun off the organic dairy company, which makes Silk soy products and Horizon organic dairy products, in October to generate cash to pay down debt. The company has been shrinking its stake in the company since then and had announced plans for the final sale.
WhiteWave will not issue any new shares of stock or receive any proceeds from the offering.
J.P. Morgan Securities LLC, BofA Merrill Lynch, Credit Suisse Securities LLC, SunTrust Robinson Humphrey and Wells Fargo Securities will be joint managers for the offering. Credit Agricole CIB and Rabo Securities will be co-managers.
Shares of WhiteWave fell 13 cents to close at $17.09. Dean Foods rose 20 cents to close at $10.16.