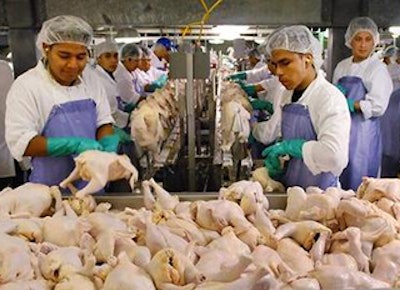 FAYETTEVILLE, N.C. (AP) — Cumberland County has delayed a decision on a proposed $113 million poultry plant in Cedar Creek near Fayetteville after the county commissioners were unable to agree on an incentives package.
Local media outlets report that the commissioners met privately Tuesday but were unable to reach an agreement on incentives to lure the Sanderson Farms plant expected to employ 1,000 workers.
Plans called for the plant to be built in an empty county industrial park. The council said it is not in a position to go forward with incentives.
More than 150 people attended Monday's commissioners meeting criticizing the effect the plant would have on the environment and property values. The commissioners then discussed the project behind closed doors for more than an hour.