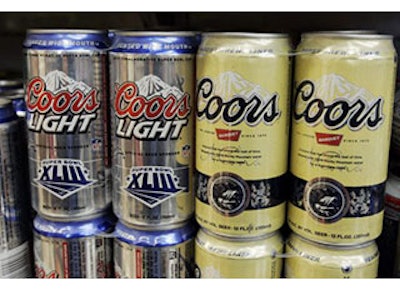 NEW YORK (AP) — Molson Coors Canada and Miller Brewing said Friday they have settled a dispute over sales of Miller's beers in Canada.
SABMiller PLC, Miller's parent company, will regain the rights to distribute the beers in Canada on April 1. The companies say they have amicably settled the litigation between them.
In early 2013 Miller Brewing moved to end its licensing deal with Molson Coors Canada, which covers brands including Millers Genuine Draft, Miller Lite and Miller High Life. The company hoped the move would take effect by July of that year, but Molson Coors filed a lawsuit to stop the move.
MillerCoors, a joint venture of Molson Coors and SABMiller, still distributes both companies' beers in the U.S.
Shares of Molson Coors Brewing Co. lost 2 cents to $73.58 in morning trading.