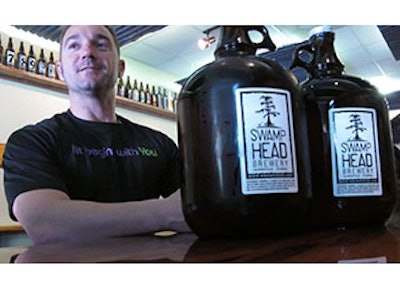 TALLAHASSEE, Fla. (AP) — A Florida craft beer bar is suing the state over its ban on half-gallon, refillable beer jugs known as growlers.
The lawsuit was filed in federal court Tuesday and names the Department of Business and Professional Regulation.
The Crafted Keg in Stuart said a state law that allows unlimited fills of quart-sized and gallon growlers but not a half-gallon jug is hurting its business.
The 64-ounce growler is the industry standard in the 47 states that allow them and is popular with craft beer enthusiasts.
The lawsuit calls the ban illogical. The bar is being represented by the Pacific Legal Foundation.
The state regulating agency didn't immediately comment on the suit.
Bills have been filed to legalize the beer jug, but Anheuser-Busch distributors have successfully fought the proposals.