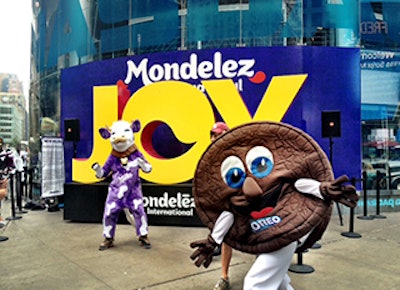 DEERFIELD, Ill. (AP) — Mondelez is buying an 80 percent stake in a Vietnamese snacks business for $370 million as it seeks to offset flagging U.S. sales in Asia.
Acquiring a majority stake in Kinh Do Corp's snacks business will give Mondelez access to Kinh Do mooncakes and biscuits, Cosy biscuits, Solite soft cakes and AFC crackers. Mondelez's brands in the region include Oreo cookies, Ritz crackers and Cadbury chocolates.
Mondelez has an option to buy the remaining stake in Kinh Do's snacks business once the completion of its 80 percent investment passes the one-year mark.
The deal is targeted to close in 2015's second quarter. It still needs approval from Kinh Do shareholders at a meeting that is expected to be held in December.
Shares of Mondelez International Inc., based in Deerfield, are up 17 percent over the past year.