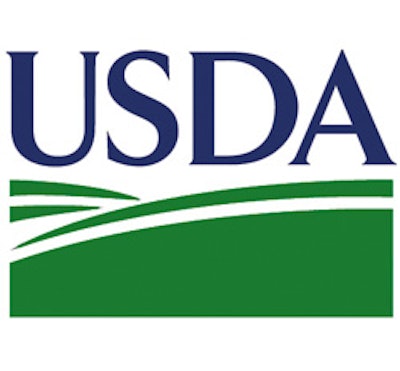 (USDA) — Wifredo A, Ferrer, United States Attorney for the Southern District of Florida, and Larry Hortert, Regional Director, U.S. Department of Agriculture (USDA), Food Safety and Inspection Service (FSIS), announced that Gelio Hernandez, 50, of Hialeah, Florida, and Angel Busurot, 46, of Miami, Florida, were arrested last week as a result of their indictment by a federal Grand Jury in Miami for having engaged in the inhumane slaughter of swine, the sale of uninspected and adulterated swine meat for human consumption, in violation of the Humane Methods of Slaughter Act (HMSA), Title 7, United States Code, Section 1902(a) and the Federal Meat Inspection Act (FMIA), as amended, Title 21, United States Code, Sections 601(m)(4), 610(b), (c)(1)-(2), and 676(a). Hernandez and Busurot made their initial appearances in federal Magistrate's Court in Miami today on the charges, and another hearing is set for August 17, 2012 at 10:00 a.m.
The case has been assigned to U.S. District Court Judge Joan A. Lenard. If convicted on the charges, Hernandez and Busurot face possible terms of imprisonment of up to three years on each of the fives charges brought against them.
According to the indictment, Hernandez and Busurot were the co-owners and operators responsible for the day-to-day activities of Finca El Novillo, an unincorporated enterprise on N.W. 122nd Avenue, in Miami, Florida. At that location, the defendants engaged in the commercial slaughter of swine and goats. Hernandez and Busurot also processed, handled, stored, and sold the meat and meat food products at the site for human consumption. Specifically, they are each charged with knowingly distributing and attempting to distribute swine capable of use as human food on November 23, 2011 and March 17, 2012, which had been prepared, packed, and held under unsanitary conditions whereby it may have become contaminated and been rendered harmful to health. The same meat products were also placed into commerce without first being inspected and approved, as required by the FMIA.
The indictment further charges that on November 23, 2011, Hernandez and Busurot knowingly slaughtered and handled swine, without first rendering the swine insensible to pain. The HMSA established as the public policy of the United States that the slaughtering or handling for slaughter of livestock, including swine, may only be carried out by humane methods. Accordingly, the law requires that such animals be rendered insensible to pain by one of the methods described in the HMSA, prior to the animal being shackled, hoisted, thrown, cast, or cut, Title 7, United States Code, Sections 1901-1902(a).
Mr. Ferrer commended the investigative efforts of the Compliance Officers of the USDA FSIS, Office of Program Evaluation, Enforcement and Review, Compliance & Investigations Division and Evaluation and Enforcement Division and further expressed appreciation for the assistance rendered by the United States Marshal's Service Florida Fugitive Task Force in effecting the arrest in this case. The case is being prosecuted by Assistant U.S. Attorney Thomas Watts-FitzGerald.
An indictment is only an accusation and a defendant is presumed innocent until and unless proven guilty beyond a reasonable doubt.