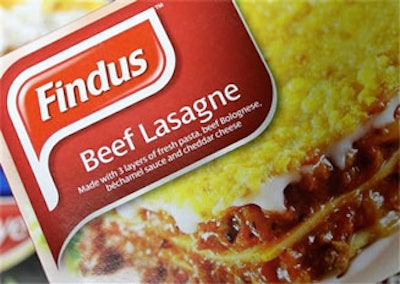 STOCKHOLM (AP) — Sweden's food safety authority says it will test a wide range of frozen meat products sold in supermarkets to check whether they contain horsemeat and have been mislabeled.
The move comes after recalls of frozen lasagna and other pre-prepared meals in several European countries, including Sweden. The frozen meals were found to contain horsemeat, contrary to what their labels said.
Peter Bradenmark, head of food control management at Sweden's National Food Agency told AP on Tuesday that the agency would test about 50-100 samples from supermarkets nationwide.
"What's happened is alarming," he said. "Food companies are sincere and they want to do the right thing. But sometimes things go wrong unintentionally, and unfortunately, at times it's intentional."