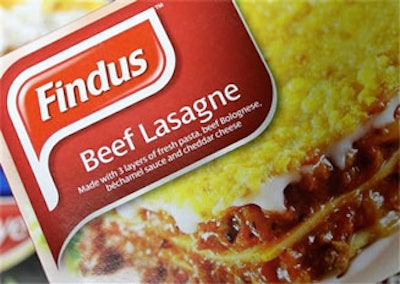 BUCHAREST, Romania (AP) — Romanian food safety officials say the country produced 6,300 tons of horse, mule and donkey meat last year, and that it was correctly labeled when it was exported to other European countries.
Amid a growing scandal over horsemeat mislabeled as beef in frozen processed food, the National Authority for Veterinary and Food Safety said Tuesday that some 97 percent of the meat slaughtered and processed at 35 authorized plants was sold to Bulgaria, France, the Netherlands, Italy, Poland, Germany, Belgium and Greece.
A complex web of meat wholesalers has made it increasingly difficult to trace the origins of food.
France says Romanian butchers and Dutch and Cypriot traders were part of a supply chain that resulted in horsemeat being labeled as beef.