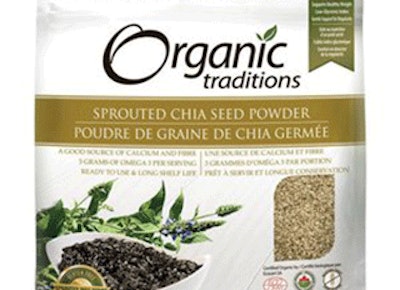 OTTAWA - The Public Health Agency of Canada is probing a salmonella outbreak that left nine people sick in three provinces.
The agency says the infection is linked to the consumption of dried sprouted chia seed powder and dried chia seeds.
A recall has been issued for various products containing sprouted chia seeds from Advantage Health Matters.
The products were sold under the brands Organic Traditions and Back 2 the Garden.
The health agency says the products have been recalled and are being removed from the marketplace due to possible Salmonella contamination.
The agency says six cases have been reported in British Columbia, one in Alberta and two in Quebec — one person was hospitalized but has recovered.
The agency says seven of those people have indicated they consumed dried sprouted chia seed powder.
Chia seeds have been touted as a nutrition supplement that help in weight loss.
Those suffering from a salmonella infection usually experience fever, digestive problems and chills.
In healthy people it often clears up without treatment.
Advantage Health Matter's website lists the company under a Toronto address.