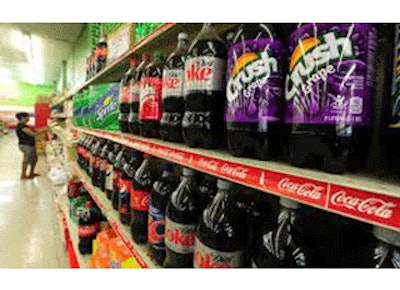 SAN FRANCISCO (AP) — A two-cent-per-ounce soda tax has moved a step closer to the ballot in San Francisco.
A committee of the city's Board of Supervisors voted Wednesday to endorse the proposed measure. The full board is scheduled to decide Tuesday whether to put the tax before voters in November, and its sponsors say they expect it to pass there as well.
The tax on sugary drinks would have to be approved by two-thirds of the city's voters to take effect. As written, the proceeds would go to nutrition, health, disease prevention and recreation programs. City officials have estimated that it would raise $35 million to 52 million a year.
Lawmakers in Berkeley voted earlier this month to put a measure on the local ballot that would impose a penny-per-ounce tax on beverages sweetened with sugar.