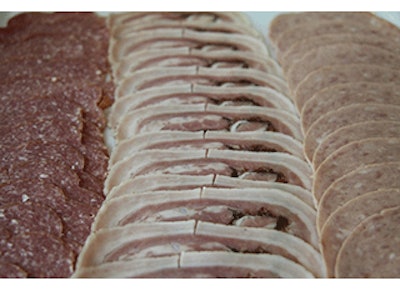 COPENHAGEN, Denmark (AP) — Danish health officials say a listeria outbreak caused by contaminated meat may have killed an 11th person.
Steen Ethelberg of the state health agency SSI said Thursday the deceased person had bacteria similar to those of people who have died since June. Two more deaths last year could also be linked to the same source.
Since September, at least 24 cases of listeriosis have been traced to a small meat producer in suburban Copenhagen that was ordered closed Aug. 11. All products were recalled.
On Sunday, the chief investigator with Denmark's Veterinary and Food Administration was fired after criticism the agency knew as early as July 16 that there was a link between the outbreak and the meat producer.
Symptoms often include fever, headache, diarrhea and other gastrointestinal problems.