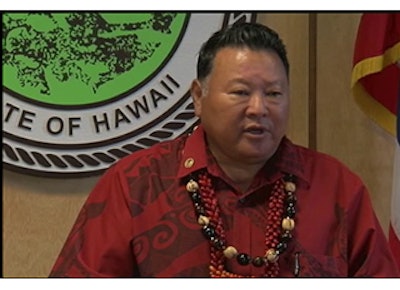 HONOLULU (AP) — A group of moms and environmental groups are among those who are asking a judge to dismiss a federal lawsuit challenging a new Maui ban on genetically modified organisms.
The coalition filed a motion Friday to either dismiss the lawsuit by Monsanto Co. and a unit of Dow Chemical Co., or let a state court decide the issue.
The filing comes after a federal judge ruled Nov. 14 that Maui County can't implement the law until he considers arguments in the lawsuit against it. The companies and the county agreed to delay the date the law goes into effect.
Maui voters created the law with a ballot initiative they passed earlier this month.
"We are seeking to uphold the law, which was voted in by the people of Maui County, for the health and safety of us, all," The Moms on a Mission Hui said in a statement.
The measure was to take effect after officials certified the election results, which was expected later this month.
According to the documents filed by the law's supporters, a state court in Maui is in the best position to determine the validity of the ordinance. They previously filed a separate lawsuit in state court seeking to compel the county to implement the law.
"This court should abstain from resolving the important state issues that directly impact the county's ability to protect its natural environment and avoid irreparable harm to public trust resources," Friday's motion states.
Attorneys for Earthjustice and Center for Food Safety, who are defending the supporters of the law, said Maui County is blocking the will of the voters by agreeing to an injunction until March.
"Maui County's betrayal of its own people by agreeing to delay the moratorium without a whimper of resistance proves it cannot be trusted to properly defend our clients' interests," said Earthjustice attorney Paul Achitoff.
County Deputy Corporation Counsel Moana Lutey couldn't immediately be reached for comment Monday.
The case put the county in the awkward position of asking a judge to order it to not enforce one of its laws. Maui County spokesman Rod Antone has said previously it's hard to enforce the law when it's being challenged. He said the county wants all pending legal matters to be resolved.