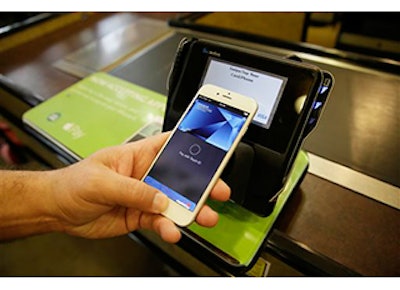 SEQUIM, Wash. (AP) — Stuart Boyle plucked the last soggy feathers from a turkey carcass Sunday at Clark Farms and stuffed the naked bird through a small hatch at the end of a cargo trailer.
That one, unceremonious gesture marked the start of something big for small West Sound poultry producers.
The custom trailer Boyle was working with Sunday contains a mobile poultry processing unit, one of only a few of its kind in the state. A group of partners recently banded together to buy the $20,000 unit, and it's being offered for rent to members of the Western Washington Poultry Farmers Cooperative (formerly the Kitsap Poultry Growers Cooperative). On Sunday, co-op members put the trailer to work for the first time in the West Sound harvesting Thanksgiving turkeys at Clark Farms in Sequim.
While making poultry and rabbit processing easier for farmers, and meat safer for consumers, the mobile unit promises to open a world of new marketing opportunities to local producers.
"It's huge," Holly Clark of Clark Farms said. "It's been a long time coming."
Heritage turkeys, like the Narragansetts the Clarks raise, have become a wildly popular gourmet option for Thanksgiving dinners. The more than 50 turkeys the Clarks processed Sunday were reserved weeks ago.
Until now, however, the Clarks and many other small farmers have been limited in how they can market their birds. Without access to a clean processing facility, poultry producers can only sell their chickens, turkeys or ducks directly to customers at the farm. The birds had to be sold whole and unfrozen within 48 hours of slaughter, which presented a host of logistical challenges for farmers and their customers.
By using the mobile processing unit, and obtaining the necessary licenses, farmers will be able to sell their meat to anyone anywhere in the state. They also can freeze the meat, store it for sale later, or market it in cuts. The greater flexibility will allow small producers to take their poultry to farmers markets, stores and restaurants, said Boyle, a Silverdale farmer and president of the Poultry Growers Cooperative.
Boyle said few local farms have already invested in their own on-site processing facilities. But for many small producers, spending tens of thousands of dollars on equipment they'll use a few times a year isn't feasible.
"For a small-scale farmer, that's pretty tough," he said.
That's where the mobile processing unit comes in. Farmers will be able to rent the trailer for a few hundred dollars a day and it comes equipped with just about everything needed to efficiently process a bird or bunny.
Sunday at Clark Farms, the mobile unit was set up a stone's throw from the pen where the turkey flock milled and gobbled contentedly. Outside the trailer, volunteers Hayes Clawson and Kevyn Ward loaded turkeys upside down into metal cones and made careful incisions in their necks to bleed them out rapidly. Once the birds were dead, Boyle dunked them into a bath of scalding water to loosen their feathers, then ran them through a spinning, defeathering machine.
Finally, he slid the plucked turkeys through hatch into the sanitized interior of the trailer, where another team cleaned the carcasses and laid them into a tub of chilled water to cool. Later, the turkeys would be dried, weighed and vacuum packed. A state inspector stopped by at midday to ensure foodsafety regulations were being followed at each step.
Processing turkeys still is hard, unpleasant work. But Boyle said the mobile unit makes the job a lot simpler, safer and cleaner.
"What we're trying to do is give farmers as turnkey a system as possible," he said.