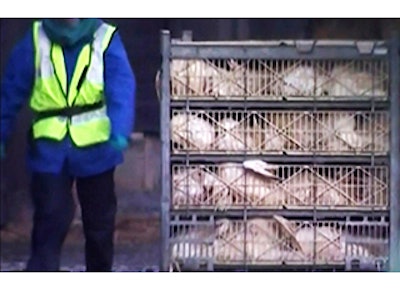 VANCOUVER — Hong Kong's food safety agency has banned poultry, meat and eggs from part of British Columbia after an avian flu outbreak at two farms in the province.
The Canadian Food Inspection Agency says 18,000 birds are either dead or scheduled to be euthanized after the H5 strain of avian influenza was detected in B.C.'s Fraser Valley earlier this week.
Hong Kong's Centre for Food Safety says it has banned all poultry meat and poultry products, including eggs, from the Fraser Valley region.
The agency says more than 7,000 tonnes of frozen poultry meat and about 170,000 eggs from Canada were imported into Hong Kong from January to October of this year.
The Canadian Food Inspection Agency is awaiting tests to determine what specific strain of H5 avian influenza they are dealing with, though B.C.'s provincial medical officer says it appears to be a strain with high pathogenicity.
The agency says the virus does not pose a risk to consumers if poultry meat is properly handled and cooked, though in rare cases it can be transmitted to people who work in close contact with the animals.