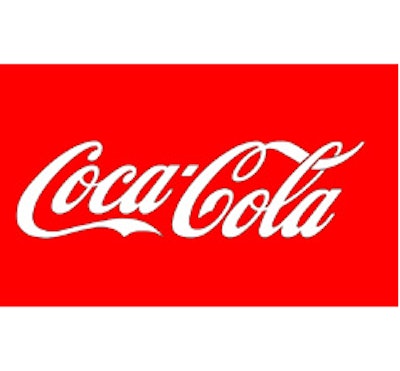 NEW YORK (AP) — Coca-Cola reported an effervescent fourth quarter Tuesday, as the company sold more of its drinks globally and its earnings beat analyst expectations.
Coca-Cola is benefiting from raising prices in North America, where consumer sentiment is slowly improving, and expanding in emerging markets including Africa and Latin America.
"Compared to 12 months ago, there are very early indications that the consumer (in North America) is feeling a little better, with more mobility, travel and eating out," said CEO Muhtar Kent in a telephone interview with the AP. "That all translates into better business for us."
Coca-Cola Co.'s fourth-quarter net income dropped 71 percent, weighed down by restructuring charges and a difficult comparison with last year's fourth quarter, when the beverage maker had a hefty benefit from buying its bottlers.
But the Atlanta company said Tuesday its adjusted results topped Wall Street's expectations as it sold more drinks in the U.S. and abroad, particularly in emerging markets.
"Even as we believe that global market volatility will continue in the near term, the breadth of our global footprint and the strength of our brands create a resilient business that was built for times like these," CEO Muhtar Kent said in a statement.
Shares of Coca-Cola rose 91 cents to $68.94 in midday trading.
Coke also said it will start a cost-cutting program in 2012 to save $550 million to $650 million annually by 2015 in part to help offset continued high commodity costs.
Coca-Cola, whose brands include Sprite and Minute Maid, earned $1.65 billion, or 72 cents per share, for the period ended Dec. 31. That's down sharply from $5.77 billion, or $2.46 per share, a year earlier. But a year ago, the company had a one-time net gain of $1.74 per share, mainly related to buying a bottler's North American operations.
Removing restructuring charges and other items, earnings were 79 cents per share. Analysts forecast 77 cents for the company, according to Fact Set.
Revenue increased 5 percent to $11.04 billion. It was helped by higher prices, strength overseas and solid results from the Coca-Cola brand, juices and teas. The figure just topped Wall Street's $11 billion estimate.
Coca-Cola sold 3 percent more of its drinks during the quarter, including a 1 percent gain in Europe and North America and a 4 percent gain in Eurasia and Africa and Latin America.
Coca-Cola, which has more than 500 brands including Fanta, Sprite, Dasani and Minute Maid, has weathered the downturn by spending more on advertising, new products and plants. The company, like many, also has turned overseas for growth, particularly emerging markets like India and China. And in North America, it is raising prices and offering smaller package sizes.
For the year, net income fell 27 percent to $8.57 billion, or $3.69 per share. That compares with $11.81 billion or $5.06 per share last year.
Revenue rose 33 percent to $46.54 billion from $35.12 billion.
Global volume grew 5 percent during the year, helped by strength in emerging markets such as Latin America.
Coke's chief rival, Pepsico Inc., reports results Thursday.