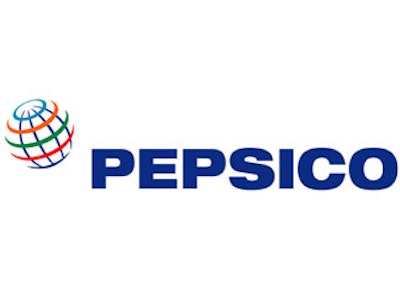 NEW YORK (AP) — PepsiCo Inc.'s second-quarter profit fell 21 percent as costs to restructure its business and a stronger dollar ate into results.
The company, whose brands include Frito-Lay, Gatorade and Tropicana, said Wednesday that it booked charges in the quarter related to the refranchising of its beverage business in China to Tingyi Holding Corp. The move is considered key because it dramatically expands PepsiCo's reach in a fast-growing region.
PepsiCo is also undertaking a cost-cutting program this year that it says will help refresh its business and ultimately save it money in the years ahead.
But the plan, which includes a 3 percent workforce reduction, comes with a price. In the latest quarter, PepsiCo incurred $77 million in restructuring costs. An additional $315 million in charges is expected for the rest of the year.
The company is facing another wrinkle in its plans to revive its business this year: a strengthening dollar.
When the dollar is strong, companies that do a lot of business overseas take a hit. That's because their sales in other countries translate into fewer dollars back home.
The growth of the company's many food and drink products was mixed, depending on the region and brand. In PepsiCo's flagship beverage business in the Americas, sales volume was down 1 percent in part because of the refranchising of its Mexican beverage business.
Operating profit fell 15 percent as a result of rising costs for ingredients and stepped-up advertising. PepsiCo declared earlier this year that it will focus on reviving its flagging soda business in the U.S., which has lost market share to The Coca-Cola Co. in recent years.
For the three months ended June 16, PepsiCo said it earned $1.48 billion, or 94 cents per share. That's down from $1.89 billion, or $1.17 per share, in the same period last year.
Excluding one-time items, PepsiCo said it earned $1.12 per share. Analysts polled by FactSet expected $1.09 per share.
Revenue slipped to $16.5 billion from $16.8 billion, which the company said was primarily the result of refranchising its beverage businesses in China and Mexico. PepsiCo has partnered with local beverage companies in those countries to distribute its drinks. That means revenue is now recorded by those companies.