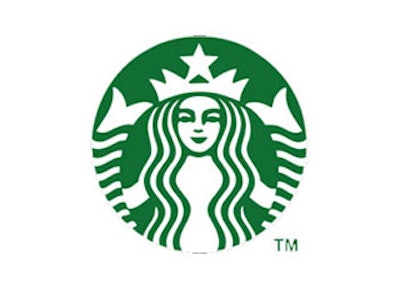 BANGKOK (AP) — Starbucks CEO Howard Schultz said Monday the coffee chain's first stores in India and Vietnam have been received positively and it might soon be time to give Myanmar a shot too.
"Within the next couple of years, I'd say," said Schultz of plans to enter Myanmar. His visit to Bangkok this week coincides with the coffee giant's 15 year anniversary of opening in Thailand.
Starbucks opened its first Vietnam store in February and its first store in India last year. Myanmar is attracting interest from foreign companies and investors after economic and political reforms that have resulted in the European Union dropping sanctions against the country and the U.S. easing them.
Starbucks also announced plans to double the number of stores in Thailand within five years to about 320, but that wasn't the purpose of the visit to the Buddhist kingdom.
Schultz was in Thailand to announce the opening of Starbucks' first so-called community store outside the United States. Starbucks has a long history of helping neighborhoods where it does business, Schultz said, and the community store concept, based on profit-sharing, is an extension of that tradition.
A portion of revenues earned at the Starbucks store on Bangkok's swish Lang Suan boulevard will be directed toward farming communities in northern Thailand that grow coffee for the Seattle-based chain. The money will be directed to the Integrated Tribal Development Program to support education, health and irrigation projects.
Starbucks' other three community stores are in Los Angeles, New York City and Houston.
Schultz said he was optimistic about the coffee chain's future in China, even though economic growth is slowing while competition from local brands is heating up. The company has been operating in China for 13 years, with 850 stores in mainland China.
"We've built the kind of business that has garnered a fair amount of trust from multiple constituencies in China," Schultz said. "I think the market is large enough for many people, and I think we have a unique opportunity to maintain our leadership position."
"Success is not an entitlement anywhere in the world," he said. "Certainly not in China. You have to earn it, and earn it every day."
U.S. companies are increasingly turning to Asia for growth. Starbucks has said that China is expected to surpass Canada to become its second biggest market after the U.S. within the next couple of years.