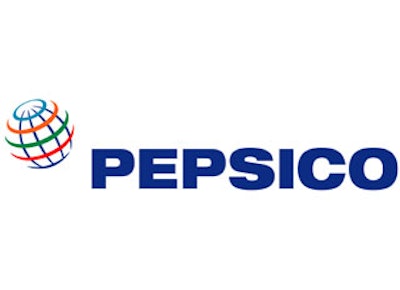 NEW YORK (AP) — PepsiCo has named a global chief marketing officer for its flagship soda as it looks to strengthen the brand's image around the world.
The company, which also makes Gatorade and Frito-Lay, said Kristin Patrick will focus on driving global positioning, consistency and innovation for the Pepsi cola brand in the newly created position. Patrick, who was most recently chief marketing officer at Playboy Enterprises, starts Monday.
She will report to Brad Jakeman, president for the global beverages group.
The appointment comes at a time when PepsiCo Inc.'s underperforming beverage unit has been under scrutiny, with Wall Street chattering about the possibility of a spinoff of the unit to focus on its faster-growing snacks. Trian Fund Management, led by activist investor Nelson Peltz, recently disclosed stakes in PepsiCo and Mondelez, which makes Oreos and other snacks.
The move has generated talk that he could push for a merger between the salty and sweet snack food companies, with PepsiCo first shedding its beverage unit.
At an analyst conference this week, PepsiCo CEO Indra Nooyi stressed that the company isn't interested in any major acquisitions; she declined to comment on a follow-up question on whether the company had been approached about the possibility. A founding partner at Trian, Peter May, also recently declined to comment on the fund's intentions with the two companies during an interview on CNBC.
PepsiCo's management structure already includes a counterpart for Patrick in the critical Americas region. Simon Lowden, the chief marketing officer for the region, will remain in his position. The company noted that Patrick and Lowden are both senior vice presidents, putting them on par in terms of rank. But Patrick has two levels of management between her and Nooyi, while Lowden has one.
The appointment also comes after PepsiCo last year revamped its management structure last year, bringing its global groups under the newly created role of president. The changes were seen as strengthening the lineup of potential successors to Nooyi, as well as better positioning the company as it seeks to expand in emerging markets.