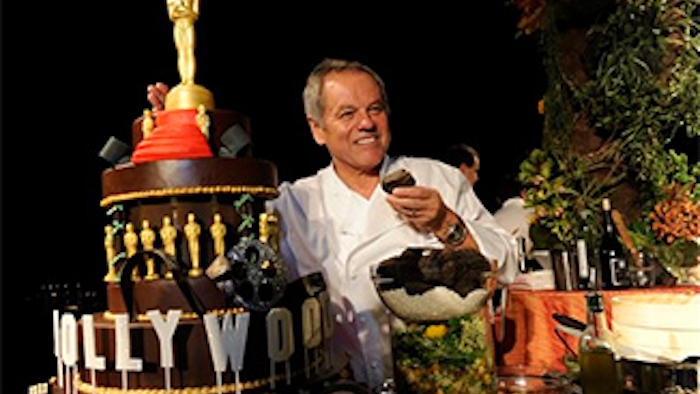 LOS ANGELES (AP) — Starlets, perhaps not wanting to be tempted, averted their eyes as celebrity chef Wolfgang Puck rolled a sumptuous-looking chocolate cake down the Oscar red carpet two hours before show time.
The five-layer cake, decorated with a tiny Hollywood sign, was part of the post-Oscar feast served at the annual Governor's Ball after the Academy Awards.
Puck also brought a few other munchies — souffles, sushi, and a curling red octopus leg.
The cake was also ornamented with edible golden Oscar statuettes, which undoubtedly tasted sweeter to the winners than the losers.