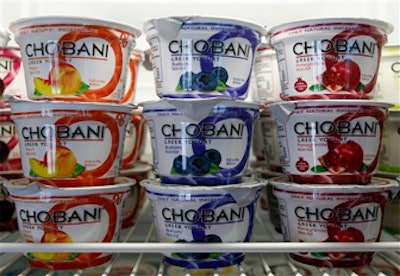 TWIN FALLS, Idaho (AP) — Twin Falls officials in south-central Idaho have approved a $3.5 million expansion of a Greek yogurt plant operated by Chobani.
The Times-News reports in a story on Wednesday that the addition to the $450 million plant will add to its packaging and filling rooms on the east side.
Company officials say the plant reached a production milestone in December, producing more than 1 million cases of yogurt a week. The company says there's room for additional expansion.
Chobani founder Hamdi Ulukaya on Friday asked Gov. C.L. "Butch" Otter to veto a bill that jails for up to a year people who secretly film animal abuse at Idaho's agricultural facilities.
Ulukaya says the law conflicts with the company's views and values.
But Otter signed the bill later that day.
___
Information from: The Times-News, https://magicvalley.com/