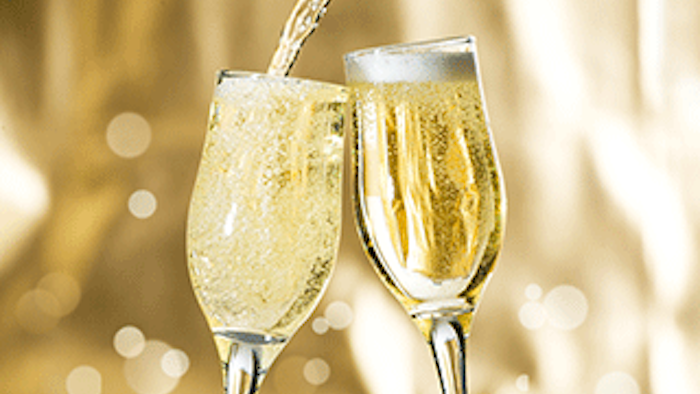 CHICAGO (PRNewswire) — The pace of expansion in the wine industry may be slowing, but competition is heating up in the largest category — domestic table wine — as new product introductions ramp up and cost figures more heavily into consumers' decision process.
"Consumers today are very engaged with wine, and table wine suppliers are marketing brands aimed at specific groups. It's especially competitive in the $10-$20 retail price range, and many brands are going head-to-head on price," observes Donna Hood Crecca, Senior Director at Technomic. "It's a very crowded marketplace, which can be overwhelming for consumers. The fastest-growing brands are those with an attractive price-value proposition or a unique point of differentiation that creates a connection with consumers."
Momentum continues in sparkling wine. The category is outpacing the total market as domestic and Italian sparklers realize additional volume gains. Italy now holds the largest share of the imported table wine and imported sparkling wine categories.
"Sparkling wine is on an upward trajectory, and is appealing to consumers in restaurants and bars and for at-home consumption," says Crecca. "The advent of brands with accessible flavor profiles and price points is opening up the world of sparklers to many consumer groups, who are starting to incorporate it into more everyday occasions."
The 2014 WineTAB Report is part of Technomic's Trends in Adult Beverage series and provides an in-depth look at national volume and sales information on wine categories, brands and suppliers, as well as actionable outlook and projection information, and consumer insights around wine purchases on-premise and at retail.
DRINK (Digital Resource INformation Knowledgebase) is Technomic's online resource featuring spirits, wine and beer volume and sales information, category analysis, New Product Tracker and additional tools and insights for adult beverage professionals. DRINK is searchable, exportable and constantly updated.
To purchase or learn more about WineTAB or the online DRINK database, please visit Technomic or contact one of the individuals listed below.
About Technomic
Technomic provides comprehensive global information, analysis and insights to food industry executives through high quality fact-based consulting, market research, online databases, tracking services and industry events. Our programs and services are designed to target the specific needs of leadership, sales, management, marketing and product development professionals. At Technomic, we're always innovating to keep pace with emerging global markets and trends. For over 45 years we've been supporting clients' strategic decisions. Our breadth of research enables us to keep a pulse on the food industry, by providing insights into local markets with a global scope. Visit us at technomic.com