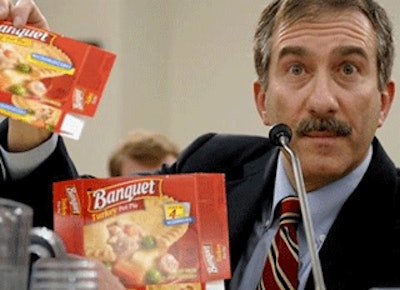 OMAHA, Neb. (AP) — ConAgra Foods Inc. CEO Gary Rodkin plans to retire in May 2015, at the end of the packaged food company's fiscal year.
The 62-year-old Rodkin joined Omaha, Nebraska-based ConAgra in October 2005. Before that he was chairman and CEO of PepsiCo Beverages and Foods North America.
ConAgra's board has formed a search committee to look for Rodkin's successor.
ConAgra Foods shares finished at $30.96 on Friday. Its shares have fallen 8 percent so far this year.