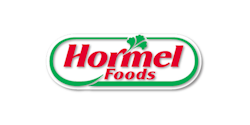 AUSTIN, Minn., Oct. 30, 2017 (PRNewswire) — Hormel Foods Corporation announced Monday that its Research and Development Laboratories have earned ISO 17025 accreditation after assessments conducted by the American Association for Laboratory Accreditation (A2LA). Achieving this accreditation reinforces the company's continued commitment to industry-leading food safety and quality.
This accreditation is a validation of the company's ability to deliver safe food products while meeting the highest possible standards, both domestically and internationally, in the quality of its laboratory testing results.
"ISO accreditation is very difficult to earn because it signifies being held to the highest of standards put in place by the international community," said Sally Staben, microbiology lab manager at Hormel Foods.
"We are required to have a robust system of policies and procedures that deal with every aspect of quality in a laboratory structure, audited by a third-party accreditation body each year," Staben added.
One of the key requirements of ISO accreditation is having a system that focuses on customer satisfaction.
"Having the Hormel Foods Research and Development Laboratory ISO accredited shows our customers and consumers that we have a system in place dedicated to customer service and the quality of our testing results," Staben said. "Most regulatory bodies, such as the USDA and FDA, recognize ISO accreditation as the gold standard for laboratories."
Laboratory testing at Hormel Foods began in the 1940's and continues today. 
"Hormel Foods has a long standing tradition of providing high quality laboratory results to our customers," said Aaron Asmus, director of food safety validation and lab services at Hormel Foods.  "This important accreditation not only provides assurance to our customers that the results received are of the highest quality, it also provides a framework for continuous improvement within our laboratory. This demonstrates to our customers that Hormel Foods Research and Development Laboratories will continue to find innovative ways to apply new technologies to our testing, while using the ISO 17025 standard as our criteria for successful implementation of new technology." 
About Hormel Foods
Hormel Foods Corporation, based in Austin, Minn., is a global branded food company with over $9 billion in annual revenues across 75 countries worldwide. Its brands include SKIPPY®, SPAM®, Hormel® Natural Choice®, Applegate®, Justin's®, Wholly Guacamole®, Hormel® Black Label® and more than 30 other beloved brands. The company is a member of the S&P 500 Index and the S&P 500 Dividend Aristocrats, was named one of "The 100 Best Corporate Citizens" by Corporate Responsibility Magazine for the ninth year in a row, and has received numerous other awards and accolades for its corporate responsibility and community service efforts. In 2016, the company celebrated its 125th anniversary and announced its new vision for the future - Inspired People. Inspired Food.™ - focusing on its legacy of innovation. For more information, visit www.hormelfoods.com and https://csr.hormelfoods.com/.