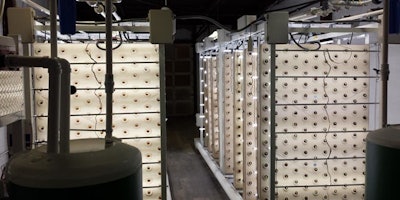 LAS VEGAS, Aug. 21, 2017 (PRNewswire) — Indoor Farms of America, LLC is pleased to announce that it has completed the final phase of its initial relationship with Co-Alliance, LLP, one of the nation's oldest, largest and most diverse traditional agriculture companies. This final phase comes in the form of an equity investment in Indoor Farms of America. Terms of the transaction are private.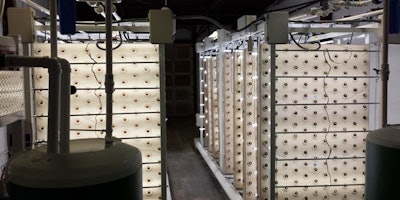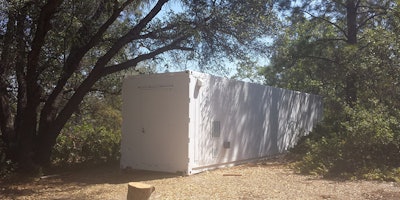 "When we had our first visit from the folks at Co-Alliance late last year, we expressed our commitment to having traditional agriculture in the U.S. embrace this technology in a manner that would benefit them, and we discussed in detail just how that would take shape," explained David Martin, CEO of Indoor Farms of America.
"Becoming a part owner of Indoor Farms of America represents our belief in its products and people," said Co-Alliance CEO, Kevin Still. "We see the potential of integrating this world class indoor agriculture equipment into traditional farming operations as a way to diversify family farms, add a year-round income stream, and bring the next generation back to the farm."
The new investment comes just weeks after Co-Alliance purchased two "warehouse" style farms, marking an important milestone for the CEA company. "We have achieved the first stage of the plans to have indoor farming adopted by the very folks who have kept us fed in this country since its inception, and that is the traditional farmer," said Martin.
Co-Alliance will pilot these indoor farms with traditional farmers, assessing the capability to diversify income, spread risks, and to supply local fresh produce all year round. Said John Graham, CFO of Co-Alliance, "We are evaluating the commercial application and income generating potential of the farms here in Indiana so when we introduce the technology to our member-growers on a larger scale, we have a turnkey, replicable, scalable complete production process in place."
"When Dave and I developed the equipment, we embarked on a journey that started 4 years ago and continues with an intense focus on Research and Development. This is an affirmation of the purpose of the journey. Our aeroponic farms have proven reliable in 3 years of test growing of over 30 types of greens, strawberries, cherry tomatoes, peppers, beans and edible flowers. The equipment will produce strong economic results that make it more than viable in the indoor growing environment, more so than any other equipment that exists today, due to far higher yields in a given space," said Ron Evans, President of Indoor Farms of America.
Co-Alliance sees new opportunities for farmers to have a major impact on the "locally grown" food movement. Per Kevin Still, Co-Alliance CEO, "Co-Alliance is positioning itself and its farmer owners to be able to capitalize on the growing consumer demands for truly fresh, locally grown, and high-quality products available to them from local farmers they know and trust, year round. And to do so, we believe investing in Indoor Farms of America is the right way to go about it."
Co-Alliance, LLP, is a partnership of cooperatives with community roots established in the 1920s. Headquartered in Avon, Indiana, its 50 locations across Indiana, Michigan, and Ohio serve the areas of Energy, Agronomy, Grain Marketing, and Swine and Animal Nutrition. For more information, visit www.co-alliance.com.
Indoor Farms of America, LLC, is leading indoor ag innovation. It has farms installed in countries surrounding the globe, and brings meaningful advancement to indoor agriculture, with a sole purpose to make it economically viable, while creating meaningful jobs for people in any region, including veterans and disabled individuals. Indoor Farms of America is dedicated to creating a sustainable food supply for generations to come. The company designs and builds its patented advanced indoor agriculture equipment using a proven, reliable aeroponics method as the foundation of the farm, allowing year-round high yield production, with no sky-lifts or ladders required to operate the farm. Visit www.indoorfarmsamerica.com.