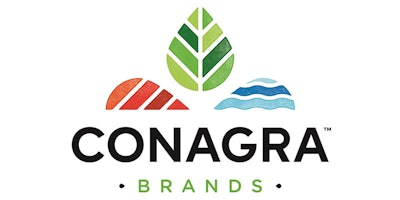 CHICAGO, April 24, 2017 /PRNewswire/ — Conagra Brands, Inc. on Monday announced that it has completed the acquisition of protein-based snacking businesses Thanasi Foods LLC, maker of Duke's meat snacks, and BIGS LLC, maker of BIGS seeds (collectively, Thanasi). The definitive agreement to acquire Thanasi was announced on March 16, 2017. Financial terms were not disclosed.
"The addition of Duke's and BIGS is another move to reshape Conagra's portfolio to be more premium and modern," said Sean Connolly, president and chief executive officer of Conagra Brands. "We welcome the Thanasi team to Conagra and look forward to working together to grow the brands."
The Duke's and BIGS brands will continue operating out of Boulder, Colorado.
About Conagra Brands
Conagra Brands, Inc. (NYSE: CAG), headquartered in Chicago, is one of North America's leading branded food companies. Guided by an entrepreneurial spirit, Conagra Brands combines a rich heritage of making great food with a sharpened focus on innovation. The company's portfolio is evolving to satisfy people's changing food preferences. Conagra's iconic brands, such as Marie Callender's®, Reddi-wip®, Hunt's®, Healthy Choice®, Slim Jim® and Orville Redenbacher's®, as well as emerging brands, including Alexia®, Blake's® and Frontera®, offer choices for every occasion. With an ongoing commitment to corporate citizenship, Conagra Brands has been named to the Dow Jones Sustainability™ North America Index for six consecutive years. For more information, visit www.conagrabrands.com.
About Duke's Meat Snacks
Duke's is a fast-growing premium meat snack brand, with products including Duke's Smoked Shorty® Sausages and Duke's Steak Strips and Brisket Strips. Duke's refuses to take shortcuts and is committed to making products in small batches with real, whole ingredients, fresh never-frozen pork and chicken, 100% grass-fed beef, and authentic hardwood smoke pairings. For more information, please visit www.dukesmeats.com.
About BIGS Seeds
BIGS® produces a line of premium, USA-grown seed snacks, including jumbo, fire-roasted in-shell sunflower seeds, sunflower seed kernels, and homestyle-roasted pumpkin seeds. BIGS partners with some of America's most iconic and loved ingredient brands to bring big, bold flavors to its seeds. For more information, visit www.BIGS.com.