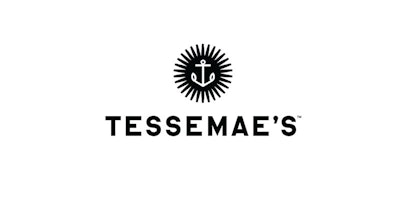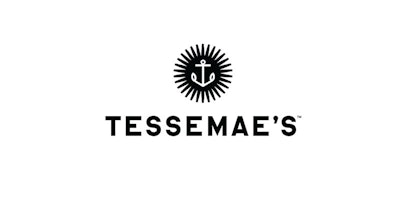 BALTIMORE, April 12, 2017 (PRNewswire) — Tessemae's Fresh Food Company, a leader in the fresh salad dressing and condiment category, is looking forward to an exciting year as it transforms into a fresh food company. A new brand refresh will kick off the company's expansion into the organic produce market.
Tessemae's is disrupting the produce category with its innovation and will continue to rely on its use of clean and organic ingredients as a differentiator. Their product portfolio will be expanding this year to include a new line of creamy salad dressings, a line of organic condiments, salad toppers, single serve and family style salad kits, veggie trays, and dips.
"People are tired of eating science projects. They want clean, fresh, meal solutions. Tessemae's is here to enable that clean eating for everyone, everywhere," said Greg Vetter, CEO of Tessemae's.
The new brand look, created with the consumer in mind, is clean and flavor forward. The hand-dipped wax they are perhaps best known for has been replaced in favor of an easy-to-open color coordinated shrink seal. The condiment line features fun, playful imagery that is sure to connect with consumers. The new packaging can be found on shelves now. The company will be re-launching their website, Tessemaes.com, in April with a new look and improved user experience.
In January, Tessemae's launched single serve salad kits – exclusive to Kroger and Kroger banner stores but will now be expanding to other retailers in the near future. The salad kits are a delicious grab and go meal solution featuring organic grilled chicken, salad greens, Tessemae's dressing, and a salad topper to add flavor and crunch. The salad kit is available in four flavor varieties: Spinach Bacon Ranch, Power Kale Caesar, Sweet Kale Crunch, and Sesame Ginger Greens.
"The most important thing to us is how a product tastes, and how it makes us feel. It all connects back to our mission of simplifying food to amplify life. That's what drives our innovation," said Kristen Dittami, EVP of Research and Development.
About Tessemae's Fresh Food Company
Tessemae's is an organic fresh food company that makes products with real, whole, source food ingredients. The Vetter brothers, Greg, Brian, and Matt, launched the brand in 2009 at their local Whole Foods Market in Annapolis, Maryland, using a simple salad dressing recipe created and used by their mom throughout their childhood. Tessemae's commitment to healthy eating and living is the core of their mission. Provide simple, yet delicious food to consumers made with real ingredients. Available in Whole Foods Market, Kroger, Safeway, Target, The Fresh Market, WalMart, and Earthfare retailers across the country, Tessemae's products are creating a new standard in the product department and raising consumer awareness on the importance of consuming real, clean ingredients. For more information please visit www.tessemaes.com.