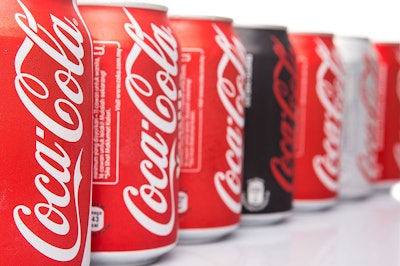 A nonprofit group on Wednesday sued the Coca-Cola Company over allegations that the soft drink giant misled consumers about the risks of high sugar levels in its beverages.
Reuters reports that the lawsuit, filed by the Praxis Project with help from the Center for Science in the Public Interest, accused Coke and trade group the American Beverage Association of falsely blaming a lack of exercise, rather than sugar intake, for obesity.

The filing further suggested that phrases such as "calories in, calories out" created the impression that sugary drinks could be part of a balanced diet. The lawsuit asks the court to ban such marketing and require additional consumer warnings about sugar content.
"The notion that Coke's products can be part of a healthy diet is imprinted on the minds of millions if not billions of people and requires corrective action," CSPI litigation director Maia Kats told Reuters.
Coke and rival PepsiCo each made efforts to curb the amount of sugar in its products in recent years in response to consumer trends, but Kats added that Coke, in particular, was "promoting itself as a voice of science."
Both Coca-Cola and the ABA dismissed the allegations in the lawsuit.

"We take our consumers and their health very seriously and have been on a journey to become a more credible and helpful partner in helping consumers manage their sugar consumption," Coke spokesman Kent Landers told Reuters.