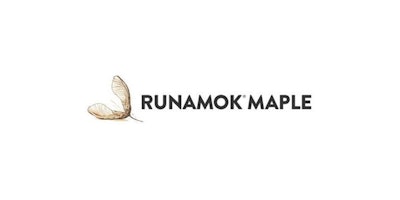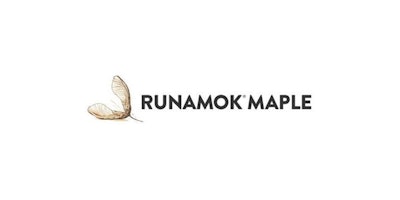 Cambridge, Vermont (January 4, 2017) — Runamok Maple, a maker of all-natural, organic maple syrup, including a collection of barrel-aged, smoked, and infused maple syrups, on Wednesday announced the acquisition of Brattleboro, Vermont-based Bascom Maple Farms' maple candy operation.
As of Wednesday, the candy operation of Bascom Maple Farms, consisting of maple candy and maple butter, will be owned by Runamok Maple and operated under the name of True North Maple, a newly developed maple candy brand from Runamok Maple. True North Maple will use the production facilities at Brattleboro Development Credit Corporation's Cotton Mill Building in Brattleboro, but will operate as a separate entity.
"After working in the maple syrup business for over ten years, I am thrilled to have the opportunity to diversify my knowledge of maple products and expand our business in an exciting, new direction," said Eric Sorkin, Co-Founder of Runamok Maple and True North Maple. "Our team plans to build on the amazing foundation that Bascom Maple Farms has created and offer consumers a fresh, innovative approach to maple candy and maple butter."
Beyond producing its own maple candy products for consumers under the name True North Maple, Sorkin's team will supply six private labels with their maple products as well as actively seek collaborations with sugar makers who are looking to white label or private label.
Bascom Maple Farms, the largest independent supplier of pure maple syrup, maple sugar and maple candy in the country, will continue to be a leading supplier of maple products to distributors, manufacturers, and retailers. Bascom will contract their candy from Runamok and will still be marketing maple candy through its Coombs and Brown Family Farms brands. With the sale of his maple candy operation to Runamok Maple, founder and owner Bruce Bascom plans to focus his attention on growing his core maple businesses.
About Runamok Maple
Runamok Maple, a Vermont-based company owned by husband and wife team Eric and Laura Sorkin, produces organic maple syrup alongside a unique line of barrel-aged, smoked, and infused maple syrups. With over 1,000 acres of land in northern Vermont, the team at Runamok Maple manages 81,000 taps to bring their pure maple syrup to consumers near and far. Boasting ten varieties of pure, barrel-aged, smoked, and infused maple syrup, including flavors like bourbon barrel-aged, pecan-wood smoked, and cinnamon-vanilla, Runamok Maple is available for purchase on runamokmaple.com as well as in select specialty food shops across the U.S. For more information, please visit runamokmaple.com or check out Runamok Maple on Facebook, Twitter, and Instagram.